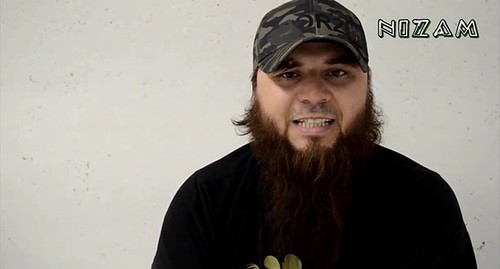 23 September 2020, 09:44
Chechen blogger Lomaev wins case versus Russia at ECtHR
The European Court of Human Rights (ECtHR) has obliged Russian authorities to pay 50,500 euros to Musa Lomaev, who emigrated after being detained and tortured in Grozny.
The "Caucasian Knot" has reported that Lomaev left Chechnya for Finland, fearing persecution. Before that, in May 2004, law enforcers kidnapped and tortured him in Grozny, demanding to self-slander. In 2005, the Supreme Court (SC) of Chechnya found Lomaev not guilty.
The ECtHR has found that Musa Lomaev, a Grozny resident, whose case had been dealt with by the journalist, Anna Politkovskaya, was tortured. The applicant was diagnosed with post-traumatic stress disorder. He could not sleep at night and found it difficult to navigate in space, says the website of the human rights organization "Legal Initiative".
The ECtHR's decision states that Russian law enforcement bodies had formally conducted a check of his complaint; and no torture criminal case was opened.
"I'm immensely happy with this decision. Unfortunately, some of those nonhumans who tortured me and fabricated the case are no longer alive; and they won't be punished," The "Kavkaz.Realii" quotes Mr Lomaev as saying.
Let us remind you that on September 10, the oppositional 1ADAT Telegram Channel reported that thanks to an informant close to the Chechen authorities, it was possible to disrupt an attempt on Lomaev's life. According to the channel, Chechen authorities had promised half a million US dollars for his head.
This article was originally published on the Russian page of 24/7 Internet agency 'Caucasian Knot' on September 22, 2020 at 07:32 pm MSK. To access the full text of the article, click here.