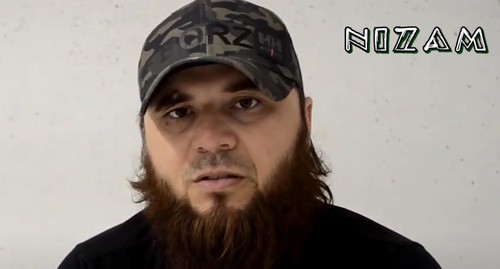 24 September 2020, 10:55
Chechen blogger, Musa Lomaev, treats compensation of 50,000 euros for torture as negligible
The Chechen blogger, Musa Lomaev, who was awarded compensation of 50,500 euros by the European Court of Human Rights (ECtHR), treats this amount as insignificant. His aim of applying to the ECtHR was to restore justice, he has added.
The "Caucasian Knot" has reported that the ECtHR obliged the Russian authorities to pay 50,500 euros to Lomaev, who emigrated after being detained and tortured in Grozny.
Lomaev left Chechnya for Finland, fearing persecutions. Before that, in May 2004, law enforcers kidnapped him from his home in Grozny and tortured him, demanding from him to self-slander. On March 30, 2005, the Chechen Supreme Court (SC) found Lomaev not guilty. In April 2019, armed men who called themselves "Kadyrov people" broke into the house of Lomaev's mother and demanded from her to sign some document. Despite threats of violence, the woman refused to do it.
On air of the "Dozhd" (Rain) TV Channel, Lomaev commented on the ECtHR's decision on the compensation. According to his version, this money means "absolutely nothing." "I've lost my hearing; I have a contusion; my ribs are broken; and my backbone is damaged. I am limping in one leg' and all my internal organs are beaten off … Therefore, 50,000 is nothing," he said.
"Unfortunately, today, a lot of people like me are kept in Russian prisons; and most of them had been awarded huge prison terms undeservedly," Mr Lomaev has noted, adding that "the Russian justice system works negatively against Chechens."
On September 10, the 1ADAT Telegram Channel reported that thanks to an informant close to the Chechen leadership, the attempt on Lomaev's life was prevented.
This article was originally published on the Russian page of 24/7 Internet agency 'Caucasian Knot' on September 24, 2020 at 06:57 am MSK. To access the full text of the article, click here.