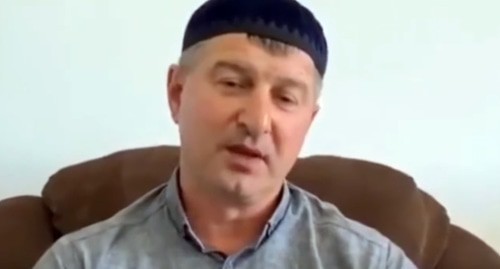 08 October 2020, 18:16
Salman Tepsurkaev's father forced to record an appeal, social network users believe
A video appeal voiced by a father of a kidnapped moderator of the 1Adat Telegram Channel was recorded under pressure, and the whereabouts of Salman Tepsurkaev is still unknown, note some Instagram users. Their opponents argue that it is necessary to listen to Shirvani Tepsurkaev and stop discussing the torture his son had been subjected to.
The "Caucasian Knot" has reported that in the new video, the father of Salman Tepsurkaev called to "close the topic" of his son's disappearance and said that he had no claims against the authorities of Chechnya.
Many readers of the Chechen Instagram public account "eldit_net" agreed with the Shirvani Tepsurkaev's call to stop discussing what had happened to his son. "If the father asks us not to interfere in their family affairs, then we should follow his ask," wrote user lom_ali_959. "Leave the family alone, the people have been already stressed," called user sigma9895.
Let us remind you that the Russian authorities claimed no law enforcers had been involved in the kidnapping of Salman Tepsurkaev. Employees of the "Committee against Torture" (CaT) and activists of the 1Adat Movement considered the Russian authorities' statement unconvincing and said that they had identified the law enforcers involved in the kidnapping of Salman Tepsurkaev.
This article was originally published on the Russian page of 24/7 Internet agency 'Caucasian Knot' on October 8, 2020 at 02:38 pm MSK. To access the full text of the article, click here.