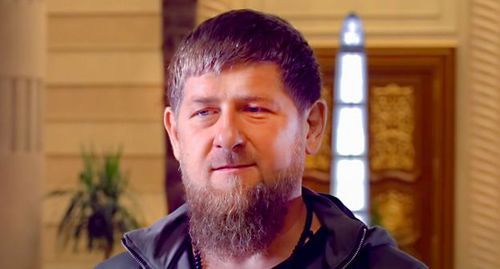 18 October 2020, 11:45
Kadyrov urges Frenchmen not to provoke Muslims with caricatures
The head of Chechnya has condemned the murder of the French teacher, noting that he treats the disrespectful attitude to Islam as a provocation. The 18-year-old Chechen, whom investigators treat as the killer, had refugee status in France.
The "Caucasian Knot" has reported that in the afternoon on October 16, in the French city of Conflans-Saint-Honorine, a supposedly Moscow native of Chechen origin beheaded a school teacher after the latter had shown caricatures on Prophet Mohammed from the Charlie Hebdo magazine to his pupils. The attacker was shot dead by policemen.
The French Prosecutor, Jean-François Ricard, has confirmed that the alleged killer is an 18-year-old Russian citizen of Chechen origin who was born in Moscow. "He had been granted asylum. He lived in the city of Evreux," Mr Ricard said on air of the French BFMTV Channel.
In March, he was issued a ten-year-long residence permit, the "Interfax" has reported today.
Ramzan Kadyrov has urged not to focus on the nationality of the alleged killer. "This is not the first time that people in France are trying to blame Chechens of all their problems. I dare to assure everyone – Chechens have nothing to do with it. Moreover, A.Anzorov spent almost his entire life in France, having moved there as a child with his parents; he grew up next to Frenchmen, communicated, spoke and wrote in their language," Mr Kadyrov has written today on his Telegram channel.
He stated that he condemns this terror act and expressed condolences to the relatives of the assassinated teacher. However, at the same time, Kadyrov believes that Anzorov and other French Muslims are provoked to such actions.
This article was originally published on the Russian page of 24/7 Internet agency 'Caucasian Knot' on October 17, 2020 at 10:55 pm MSK. To access the full text of the article, click here.