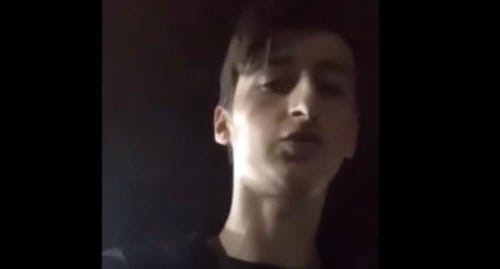 19 November 2020, 11:35
Rights defenders concerned about Tepsurkaev's fate
After September 6, there was no news from Salman Tepsurkaev, the kidnapped Chechen native, his wife Elizaveta asserts. In their turn, the blogger, Tumso Abdurakhmanov, the activist, Ruslan Kutaev, and the human rights defender, Svetlana Gannushkina, believe that the absence of new videos clips on behalf of Tepsurkaev and any news about him speaks in favour of the version of his murder.
The "Caucasian Knot" has reported that on October 15, Chechen investigators refused to open a case on the kidnapping of Salman Tepsurkaev, the moderator of the 1Adat Telegram Channel. On November 17, it became known that the European Court of Human Rights (ECtHR) communicated the complaint submitted by human rights defenders in the interests of Tepsurkaev.
The blogger, Tumso Abdurakhmanov, has treated the fact that videos on behalf of Tepsurkaev ceased to be posted as an alarming sign. "Salman's story has become too resonant ... It is highly likely that in retaliation for the problems he had created, he will be killed, presenting it off as suicide," the blogger said.
Tumso has noted that after the scandal, the 1Adat Telegram Channel became even more popular. "We had expected that people would get scared and stop criticizing Kadyrov; and they would unsubscribe from the 1Adat Channel, but the situation is quite the opposite," he has explained.
According to Ruslan Kutaev, those who had committed the crime against Tepsurkaev "understand that retribution is inevitable; therefore a living witness is a very serious threat to them."
This article was originally published on the Russian page of 24/7 Internet agency 'Caucasian Knot' on November 19, 2020 at 03:25 am MSK. To access the full text of the article, click here.
Author: Alyona Sadovskaya Source: CK correspondent