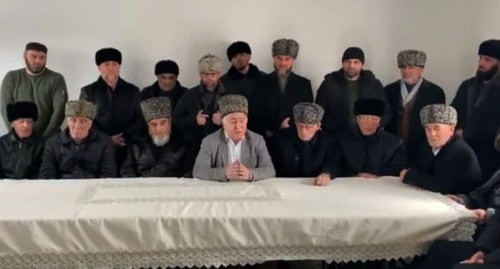 30 December 2020, 23:51
Two Ingush teips request evidence of terror act in Grozny
Members of the Timurzievs and Sultygov Ingush teips (family clans) requested Ramzan Kadyrov to prove that natives of Ingushetia killed by law enforcers in Grozny were terrorists. Authors of the video appeal insist on the giving-out of the bodies of the killed suspects.
The "Caucasian Knot" has reported that on December 28, there was an attack on inspectors of the patrol-and-post service (known as PPS) in Grozny. Both attackers and one of the police inspectors were killed. According to Chechen leader Ramzan Kadyrov, the policemen were attacked by brothers who had moved to Chechnya from Ingushetia.
Armed attacks in Chechnya come amid the glorification of rioters like Abdullakh Anzorov, who beheaded a teacher in Paris, as well as the discontent with the local authorities and the expansion of a new grouping associated with the "Islamic State" (IS, a terrorist organization, banned in Russia by the court, – note of the "Caucasian Knot"), analysts note.
In the video posted on the Ramzan Sultygov's Facebook page, public figure Sarazhdin Sultygov appeals to Ramzan Kadyrov. "The killed men were our people. And if they were terrorists, as you say, you should prove that," said Sarazhdin Sultygov as quoted on the Ingush activists' website "Fortanga".
In their turn, Instagram users called on the Chechen authorities to post on the Internet the footage from surveillance cameras.
This article was originally published on the Russian page of 24/7 Internet agency 'Caucasian Knot' on December 30, 2020 at 04:02 pm MSK. To access the full text of the article, click here.