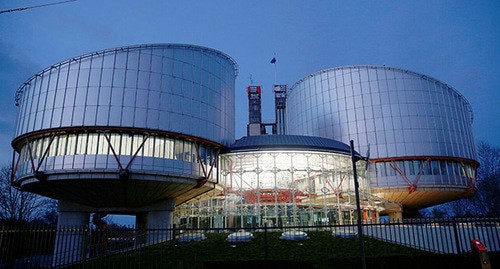 21 January 2021, 22:48
ECtHR partially grants Georgia's claim against Russian troops' actions in South Ossetia and Abkhazia
In its today's judgment in the case of Georgia v. Russia (II), the European Court of Human Rights (ECtHR) has recognized that Russia was involved in the violation of human rights in South Ossetia and Abkhazia, but was not responsible for the hostilities in August 2008.
According to the ECtHR, in the period from August 12 to October 10, 2008, the Russian Federation exercised "effective control" over South Ossetia and Abkhazia and officially brought its troops there. "After that period, the strong Russian presence and the South-Ossetian and Abkhazian authorities' dependency on the Russian Federation indicated that there had been continued 'effective control' over South Ossetia and Abkhazia," the Strasbourg Court concluded.
"The Court therefore concluded that the events occurring after the cessation of hostilities had fallen within the jurisdiction of the Russian Federation. It found a number of violations of the Convention," reads the press release posted on the ECtHR's website today.
The ECtHR's judgment in the inter-State case of Georgia v. Russia (II) contains no decision regarding any monetary compensation. The Strasbourg Court left the relevant issue for further consideration.
The Russian authorities expressed their satisfaction with the fact that the ECtHR refused to recognize the Five-Day War as a Russian invasion. Meanwhile, Russia argued that it considered the guilt of its military personnel unproven. In turn, Georgia considered the ECtHR's judgment as the basis for the return of Abkhazia and South Ossetia.
This article was originally published on the Russian page of 24/7 Internet agency 'Caucasian Knot' on January 21, 2021 at 04:05 pm MSK. To access the full text of the article, click here.