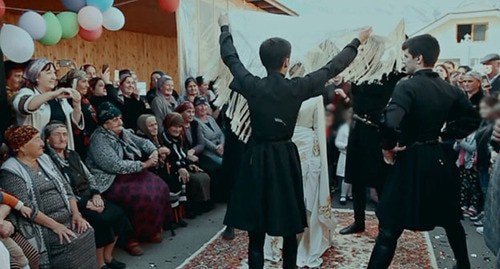 10 February 2021, 08:53
Director of "Goryanki" film poses identity problem of residents of Northern Caucasus
The film "Goryanki" (Mountain Women) by Maryam Makhieva, a filmmaker from Kabardino-Balkaria, covers a conflict of the traditional culture and Islam that was reborn in Northern Caucasus in the 1990s, said Anastasia Rytsina, the film producer. All the film heroines defend their understanding of freedom, despite others' resistance, Ms Makhieva has noted.
The "Caucasian Knot" has reported that the "Goryanki" was included into the contest programme of the "AmDocs" International Documentary Film Festival in Palm Springs, USA. It tells about the life of three modern women of Kabardino-Balkaria.
"The heroines tell about their families and work, aspirations and understanding of freedom ... They have to fight against misunderstanding and resistance of the environment. This greatly complicates the path to the goal, profession and self-awareness. But they succeed," Maryam Makhieva has explained.
The film tells about a conflict of the traditional culture and religion that arose among new converts into Islam, said Anastasia Rytsina, the producer.
"For example, the traditional dance is an important part of North-Caucasian culture, but this has become a question for the people converted into Islam and observing all the prohibitions and regulations: isn't the refusal from dancing a rejection of a part of oneself?" Ms Rytsina believes.
This article was originally published on the Russian page of 24/7 Internet agency 'Caucasian Knot' on February 9, 2021 at 09:42 pm MSK. To access the full text of the article, click here.
Author: Rustam Djalilov Source: CK correspondent