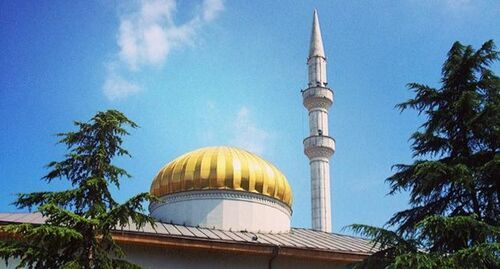 14 April 2021, 08:31
In dispute over construction of mosque in Batumi, court sides with Muslims
The Georgian Court of Appeal (CoA) has approved the construction of a mosque in Batumi, having found the Mayoralty's refusal to sanction the construction as discrimination against believers.
The "Caucasian Knot" has reported that on September 30, 2019, the Batumi City Court, at the lawsuit of the Muslim community, ordered the Mayoralty to reconsider the refusal to build a mosque. The court found the position of Mayoralty's officials as discriminatory towards Muslims.
The Collegium of the Georgian Court of Appeal has upheld the decision of the Batumi City Court that the refusal to build a mosque in Batumi was discriminatory, Tamta Mikeladze, an advocate, told the "Caucasian Knot" correspondent.
She has explained that the CoA's decision should have been announced at the April 6 session, but it was rescheduled for April 13 for technical reasons.
"We and the Batumi Mosque Construction Fund are satisfied with the decision. It directly states that the refusal to build a mosque was illegal and discriminatory in nature," Ms Mikeladze has stated.
She has noted that the issue of building a mosque is not settled finally. "The CoA has considered the decision taken at the first stage of reviewing, which deals with a permit for the construction of a mosque. But there is also a second stage, at which the project itself will be approved," she has explained.
This article was originally published on the Russian page of 24/7 Internet agency 'Caucasian Knot' on April 13, 2021 at 10:49 pm MSK. To access the full text of the article, click here.
Author: Beslan Kmuzov Source: CK correspondent