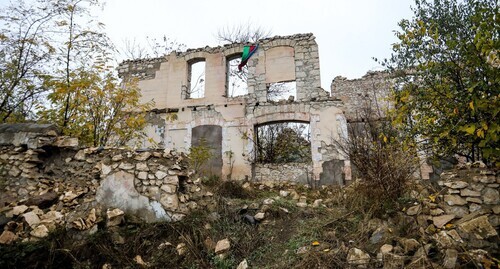 04 May 2021, 11:31
Armenian human rights defenders mention names of 19 people killed in captivity
Complaints have been sent to the European Court of Human Rights (ECtHR) about the killings of 19 Armenian citizens who had been captured by Azerbaijan. Among them, seven were military and other 12 were civilians, reports Artak Zeinalyan, who represents the interests of Armenian citizens at the Strasbourg Court.
The "Caucasian Knot" has reported that residents of Armenia have filed 85 complaints to the ECtHR about torture and killings in captivity, including 65 complaints about inhuman treatment in captivity and about 20 claims about the killings of prisoners of war (POWs), reports lawyer Siranush Saakyan, who represents the interests of Armenian POWs at the ECtHR.
In March, the international human rights organization "Human Rights Watch" (HRW) noted that the Azerbaijan's authorities did not report about the fate of a number of Armenian soldiers who disappeared during the autumn war in 2020. According to the human rights defenders, there are reports that the prisoners of war are being subjected to cruel treatment and humiliation. The Azerbaijan's authorities do not consider the citizens of Armenia, who were detained after the signing of the ceasefire agreement, prisoners of war. According to the Baku's reports, 62 or 63 such people are being kept in Azerbaijan. In turn, the Armenian side claims that about 200 POWs are being kept in Azerbaijan.
On April 19, Armenian Ombudsman Arman Tatoyan addressed the OSCE, UN, and other international bodies.
"Regardless of whether they have the status of prisoners of war or not, the prisoners should be immediately released," Arman Tatoyan claims in his letter to the international bodies. He has added that Azerbaijan underestimates the real number of prisoners of war.
This article was originally published on the Russian page of 24/7 Internet agency 'Caucasian Knot' on May 3, 2021 at 05:46 pm MSK. To access the full text of the article, click here.