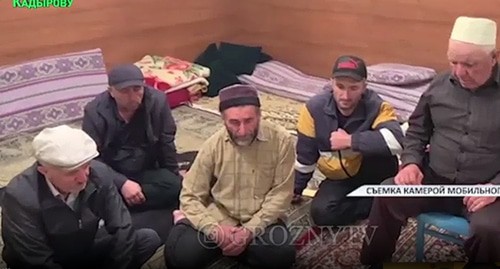 20 May 2021, 15:07
Relatives of the author of comment to Kadyrov apologize
A 15-year-old teenager from Dagestan who lives in the Moscow Region left a comment on Ramzan Kadyrov's live broadcast. Apologies for the poor upbringing of his son were brought by his father and other relatives, the "Grozny" TV Channel has informed.
The "Caucasian Knot" has reported that on May 17, the head of Chechnya threatened to liquidate the Instagram user who had called him a "shaitan". Kadyrov's words to the anonymous commentator are a threat of murder, human rights defenders have stated.
"My son ... made a very disrespectful comment. I apologize for not being able to raise a worthy son," the teen's father said in his video.
"I guarantee you in the future to take up the upbringing of my son seriously in accordance with the rules of our home – the Caucasus," the man has added.
The guy's relatives – his grandfather and uncle – have also asked for forgiveness.
This article was originally published on the Russian page of 24/7 Internet agency 'Caucasian Knot' on May 19, 2021 at 09:03 pm MSK. To access the full text of the article, click here.