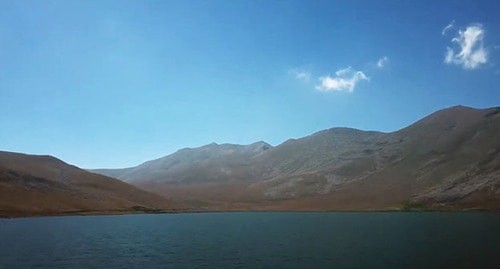 21 May 2021, 23:49
Armenian MoD reports about conflict with Azerbaijani soldiers on border
In the Black Lake region, Armenian and Azerbaijani soldiers clashed over a post with a video about the situation on the border, the Armenian Ministry of Defence (MoD) reported.
The "Caucasian Knot" has reported that on May 12, according to the Armenian side, the Azerbaijani armed forces advanced into the Black Lake area in the Syunik Region. Azerbaijan claims that the country's border guards simply changed their location. The situation remains tense, and about 500-600 Azerbaijani soldiers still stays in the Syunik and Gegarkunik sections of the border, reports Nikol Pashinyan, the acting Prime Minister of Armenia. The Armenian MoD reported that in response to the shots from the Azerbaijani side, fire was opened on the border section in the Gegarkunik Region.
On May 20, a quarrel broke out between Armenian and Azerbaijani soldiers in the Black Lake region, the Armenian MoD reported. According to the Armenian ministry officials, the incident was caused by videos posted on social media sites and in the media. In one of the videos, Azerbaijani soldiers push their Armenian counterparts from the territories occupied by the Azerbaijanis, while the second video depicts the contrary situation, when Armenians drive Azerbaijanis out.
Earlier, Azerbaijani YouTube channels, including A.R.X.E, posted a video in which dozens of armed soldiers were brutally rushing at least two unarmed men in military uniform. The unarmed people were pushed, kicked, insulted with obscene words, and they were asked to flee. The video depicts how Armenian soldiers are "driven away from the border with Azerbaijan."
This article was originally published on the Russian page of 24/7 Internet agency 'Caucasian Knot' on May 21, 2021 at 04:45 pm MSK. To access the full text of the article, click here.