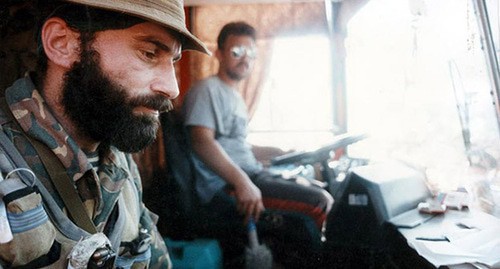 29 May 2021, 08:34
Relatives of Kuban resident treat the case of his participation in Basaev's raid on Dagestan as fabricated
The advocate of Alexander Ponomarenko, accused of involvement in the attack on Dagestan with the militants of Basaev and Khattab, has stated that the charges had not been proved; however, the court has upheld the decision to arrest him.
The "Caucasian Knot" has reported that Alexander Ponomarenko, a resident of the Krasnodar Territory (also referred as Kuban by the name of the main river), was detained this April and arrested on charges of having been a member of the Basaev and Khattab grouping, which attacked Dagestan in 1999.
The consideration of the appeal complaint against Ponomarenko's arrest was held at the Stavropol Territorial Court on May 27, Kirill Dyakov, an advocate, told the "Caucasian Knot" correspondent. "The freedom restriction measure has been left unchanged," said the advocate.
The case against Alexander Ponomarenko was fabricated, he was "monstrously slandered," the defendant's sister, Olga Bryazgunova, told the "Caucasian Knot" correspondent.
"Today, on May 27, 2021, a trial was held on the advocate's complaint against Ponomarenko's illegal criminal prosecution. The advocate pointed out that in the interrogation protocol of the witness Ismailov (he figures in almost all the cases), the identification by a photo cannot be a proof, since in the photo is absolutely not of Ponomarenko," she said.
This article was originally published on the Russian page of 24/7 Internet agency 'Caucasian Knot' on May 28, 2021 at 09:13 pm MSK. To access the full text of the article, click here.
Author: Rasul Magomedov Source: CK correspondent