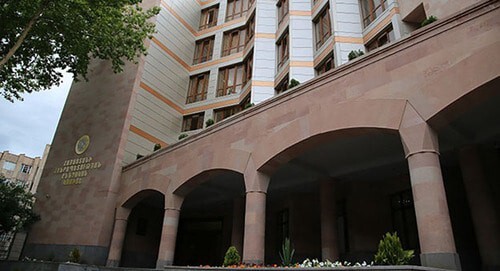 04 June 2021, 23:57
In Armenia, investigators disclose details of case on storage of soldiers' remains
A case on the improper storage of the dead bodies of the Armenian soldiers killed during the combat actions in the autumn of 2020 is being investigated under the article on abuse of power. After the war, the number of forensic medical examinations rose sharply and there was not enough space for storing dead bodies, an expert explained.
The "Caucasian Knot" has reported that the Ministry for Public Health of Armenia checked the information, according to which the bodies of the soldiers killed in Nagorno-Karabakh were stored in sacks in a basement of the forensic medical examination centre. Anait Avanesyan, the acting Minister for Public Health, apologized to relatives of the dead soldiers, but the opposition demanded her resignation.
The forensic medical examination department of the Kotaik Region stored dead bodies packed in sacks in the rooms not intended for keeping corpses. Meanwhile, the chief of the department of the forensic medical examination centre was aware about the absence of places in refrigerators, the "Sputnik Armenia" reports.
The military situation suggests a non-standard style of work, and no country in the world is ready to conduct forensic medical examinations when their number exceeds the daily norms by hundreds of times, forensic expert Armen Gevorgyan notes. The expert notes that specialists were examining the dead bodies that had been lying on the battlefield for a long time and had been, among other things, destroyed by animals.
This article was originally published on the Russian page of 24/7 Internet agency 'Caucasian Knot' on June 4, 2021 at 06:45 pm MSK. To access the full text of the article, click here.
Source: CK correspondent