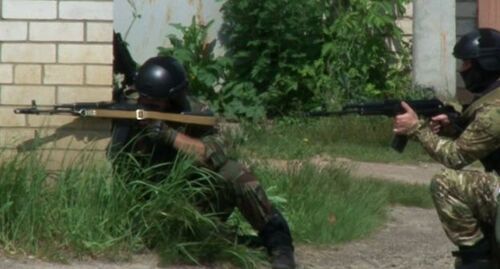 05 July 2021, 11:11
Sources tell about kidnapping of five persons before CTO in Nalchik
Prior to the counterterrorist operation (CTO) conducted in Nalchik, five persons later declared as liquidated militants, had been kidnapped, sources assert. The CTO was a staged Nadezhda Kevorkova, a journalist, has suggested.
The "Caucasian Knot" has reported that at night on July 3, a CTO regime was introduced in Nalchik and then in Baksan. The Russian National Antiterrorist Committee (NAC) has stated that during the CTO five militants were killed in Nalchik and in the vicinity of the village of Baksanenok.
On July 3, Nadezhda Kevorkova reported that one of those killed in the CTO in Nalchik was Khasanbi Khupsergenov, who had been convicted for the 2005 attack on Nalchik.
On the eve of the CTO in Nalchik, Khupsergenov was enticed from his home and kidnapped, Nadezhda Kevorkova said on her Telegram channel. "They killed him, placed the body and staged the scene as if he, along with others (whom he didn't even know), was 'shooting back'," Ms Kevorkova has written.
She told the "Caucasian Knot" correspondent that she had become aware of Khupsergenov's kidnapping even before the CTO in Nalchik.
The journalist refused to disclose her sources, but, according to her version, all the five persons declared liquidated during the CTO had been kidnapped earlier. "Anzor Barazov, Arsen Mendokhov, Tamaz Chikhradze, Khasan Shogenov and Khasanbi Khupsergenov were kidnapped; their dead bodies were taken to some garden house; then, a CTO was announced, and a 'battle' was staged," Nadezhda Kevorkova said, citing her own sources.
This article was originally published on the Russian page of 24/7 Internet agency 'Caucasian Knot' on July 4, 2021 at 06:08 pm MSK. To access the full text of the article, click here.
Author: Gor Aleksanyan Source: CK correspondent