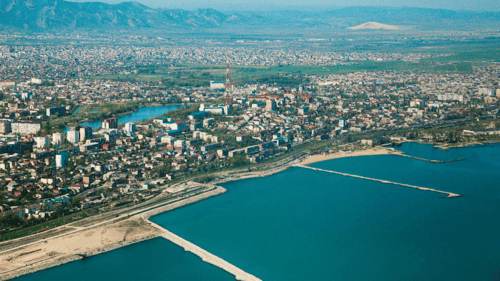 30 July 2021, 11:58
Memo with dress code for tourists sparks disputes in Dagestan
When visiting Dagestan, female tourists should not wear tight jeans or short skirts, while men are advised not to wear shorts, the authors of the memo for tourists coming to the republic have noted. Some Internet users found these recommendations reasonable; their opponents have pointed out that residents of Dagestan themselves often fail to follow this dress code.
The "Caucasian Knot" has reported that in July 2020, a sign appeared on the observation deck of the Sulak Canyon in the Kazbek District of Dagestan, urging visitors to observe the dress code. Then, some social media users said that the dress code could scare away tourists and affect local residents' incomes.
The Association of Dagestani Charitable Funds "Friends of Mercy" and the Federation of Equestrian Sports of Dagestan are indicated as the initiators of the above memo, in particular.
The authors warn the visitors to the republic that it is not customary to shake hands with Dagestani girls or to admit "active manifestations of feelings between a man and a woman in public." The republic is also "strongly discouraging smoking in public places, especially by women."
"Not a bad memo, quite reasonable advice ... No extremes and hard restrictions," the author of the publication in the Telegram channel "Conscience of Dagestan" has commented on the memo.
However, most social network users are sceptical about the idea of the memo with the dress code for tourists.
This article was originally published on the Russian page of 24/7 Internet agency 'Caucasian Knot' on July 29, 2021 at 01:47 pm MSK. To access the full text of the article, click here.
Source: CK correspondent