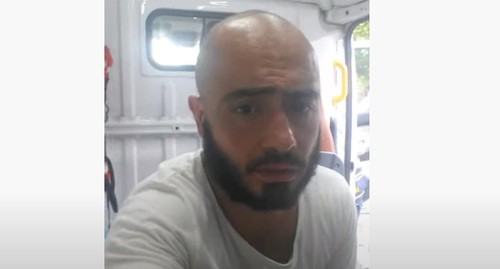 30 July 2021, 15:08
Oppositional Azerbaijani blogger found dead in Tbilisi
Khusein Bakikhanov, an Azerbaijani blogger, who had criticized Azerbaijani authorities, has died in Tbilisi. At his homeland, Bakikhanov was persecuted by law enforcers, Afghan Mukhtarly, a journalist, has informed.
Two days before his death, Bakikhanov said that he had quarrelled with a group of Azerbaijanis in Tbilisi, said Avtandil Mamedov, an acquaintance of the deceased.
According to Mamedov, Khusein had suggested that his opponents were sent by Azerbaijani authorities. Bakikhanov asked for political asylum in Georgia because he was persecuted by the government and placed in custody in his homeland, Avtandil Mamedov said on air of the "TV Formula".
"On July 12, a group of Azerbaijanis beat up an emigrant living in Tbilisi who had been pursued by the police in Azerbaijan," Afghan Mukhtarly wrote on the Facebook.
According to his version, Bakikhanov was detained on May 7 during a protest in Baku. After release, he said that law enforcers had tortured him and threatened with rape.
Bakikhanov himself recorded a video message on the YouTube channel entitled "Ex Muslim Tabasaran". In the video, he claims that in Tbilisi, he had been attacked by four to five people.
Bakikhanov's body was found in the apartment where he lived. Acquaintances of the deceased said that he fell from a height, the "JAMnews" writes.
This article was originally published on the Russian page of 24/7 Internet agency 'Caucasian Knot' on July 30, 2021 at 12:21 pm MSK. To access the full text of the article, click here.
Author: Galina Gotua Source: CK correspondent