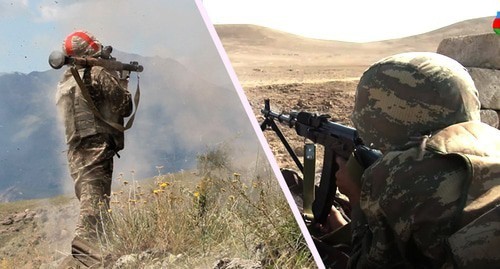 20 August 2021, 12:21
Political analysts assess chances to revive Armenian-Azerbaijani talks within OSCE Minsk Group
Baku does not exclude the resumption of negotiations with the participation of the officials of the OSCE (Organisation for Security and Cooperation in Europe), if ways of achieving peace based on mutual recognition of the two countries' territorial integrity are offered, Azerbaijani political analysts assert. The trilateral ceasefire agreement, which contradicts the principles of conflict settlement of the OSCE Minsk Group, prevents Armenia from activating the negotiation process, Armenian political analysts believe in their turn.
The Armenia's mission task is not to declare its readiness to resume negotiations within the framework of the OSCE Minsk Group, since the country has never refused from this, but to generate a process, putting both Baku and Moscow, which impede the resumption of the process, in front of a difficult choice, Naira Airumyan, a political observer and the editor of the Russian service of the "Lragir.am", told the "Caucasian Knot" correspondent.
In her opinion, for this, the Armenian party needs to declare the functional exhaustion of the November 10 (2020) trilateral agreement on armistice and the need to start substantive negotiations. "But, judging by Pashinyan's statements, he is not ready to do this, being content with formal statements. By definition, the talks within the OSCE Minsk Group are impossible without the 'closure' of the November 10 trilateral agreement and the trilateral format of Baku-Moscow-Yerevan, in which they are trying to force Armenia to sign agreements on delimitation, demarcation and peace," Ms Airumyan has stated.
Azerbaijan did not refuse to cooperate with the OSCE Minsk Group; however, in order to resume the talks under its auspices, it must put forward concrete proposals taking into account the new realities in the region that have appeared after the autumn war, Rasim Musabekov, a political analyst and a member of the Committee on International and Inter-Parliamentary Relations of the Azerbaijani Milli Mejlis, told the "Caucasian Knot" correspondent.
In his opinion, the earlier negotiating agenda proposed by the co-chairs of the OSCE Minsk Group no longer exists. He believes that for the resumption of talks under the auspices of the OSCE Minsk Group there should be proposals from its side; and they should relate to the issues of post-conflict settlement, in particular, the achievement of a comprehensive peace treaty based on mutual recognition of the territorial integrity of countries and Azerbaijani-Armenia borders.
This article was originally published on the Russian page of 24/7 Internet agency 'Caucasian Knot' on August 20, 2021 at 01:48 am MSK. To access the full text of the article, click here.
Author: Armine Martirosyan, Faik Medzhid Source: CK correspondents