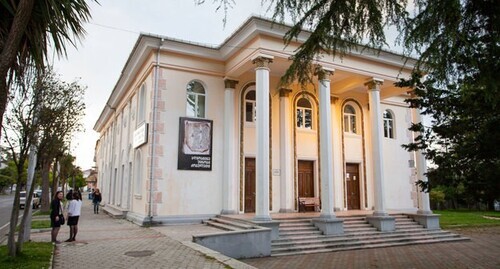 24 September 2021, 23:46
Pandemic threatens Kobuleti hoteliers' businesses
Because of the COVID-19 pandemic, tourists would not visit Adjara; and the owners of small hotels suffer losses and cannot pay off their loans, entrepreneurs in the city of Kobuleti have complained, insisting that authorities should help hoteliers in solving their problems with banks.
The "Caucasian Knot" has reported that in connection with the permit for tourists from June 1, 2021, to enter Georgia across land borders, the country's authorities had expected an increase in the number of travellers. In June, Shota Alaverdashvili, the head of the Association of Tourism Businesses, said that Georgia faced a record low number of tourists in recent years; and many hotels in Adjara remained empty. On August 27, hotel owners staged a protest in front of the city Mayoralty.
"For the second year in a row, tourists ignore Kobuleti because of COVID-19. More than a hundred local residents own small hotels; and only 10-15 families were able this year to repay the loans borrowed from banks to build their hotels," said Dmitry, one of hotel owners.
"For us, another disruption of the tourist season has become a serious problem; people are not coming ... This year we could not even cover the utility costs," Tamara, a hotel owner, has complained. Her hotel was put up for auction for debts.
In Kobuleti, people took loans from microfinance organizations; which, not having large capitals, are forced to act more harshly than large banks, said Gocha Meskhi, the owner of the "Old Batumi" Hotel.
Dmitry, the owner of the "Iveri-Sanapiro" Hotel, believes that the state is obliged to help entrepreneurs in solving their problems with loan repayments. "We've lost money against our will. This is a pandemic, an emergency," he has stated.
This article was originally published on the Russian page of 24/7 Internet agency 'Caucasian Knot' on September 24, 2021 at 04:48 am MSK. To access the full text of the article, click here.
Author: Beslan Kmuzov Source: CK correspondent