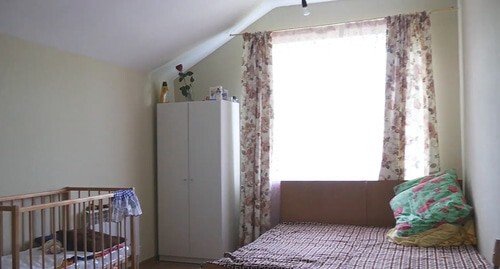 19 October 2021, 11:40
Two Dagestani girls abducted from Kazan shelter
Law enforcers have forced two girls who had arrived from Dagestan away from the "Mother's House" crisis centre located in the city of Kazan.
The girls turned to human rights defenders about a year ago asking to help them to get outside the Caucasus, a source told the "Caucasian Knot". According to the source, both young women are married; they both had "a complete ban on any freedom: they couldn't leave home without husbands' permits." They were married off "because it was time," and one of the girls didn't even go to school.
They arrived at the shelter tonight, said Aliya Bainazarova, the founder of the "Good Deeds" Charity Fund. According to her story, one of the girls from Dagestan has a two-year-old child.
According to the "Novaya Gazeta", law enforcers did not explain where and why the girls were taken away.
Ms Bainazarova has added that the father of one of the girls is an Islamic preacher. Now, both are forced to write messages that they had been forced to come to the crisis shelter.
The "Caucasian Knot" has reported about other cases of abduction of shelter dwellers. Thus, on June 10, 2021, law enforcers detained employees of the "Marem" Project and three female residents, including Khalimat Taramova, in a Makhachkala apartment for victims of domestic violence. More than 20 human rights organizations expressed their concern for Khalimat's fate.
This article was originally published on the Russian page of 24/7 Internet agency 'Caucasian Knot' on October 18, 2021 at 10:28 pm MSK. To access the full text of the article, click here.
Source: CK correspondent