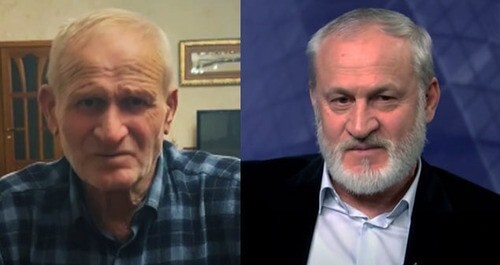 03 December 2021, 04:43
Brother urges Akhmed Zakaev not to criticize Chechen authorities
In his video message recorded after receiving help from the leader of Chechnya, a brother of Akhmed Zakaev notes it makes no sense when migrants criticize Ramzan Kadyrov. The calls to Akhmed Zakaev come against the background of death threats to Khasan Khalitov, another Ramzan Kadyrov's opponent, who lives in Turkey.
The "Caucasian Knot" has reported that Akhmed Zakaev, who lives in Great Britain, has repeatedly complained about the pressure exerted on his relatives living in Chechnya. So, according to him, on September 26, Chechen law enforcers detained his relatives for several hours, checked the content of their mobile phones, and recorded the data concerning their jobs. On the other day, the armed men demanded to gather in the village of Chechen-aul all close male relatives of Alim-Pasha Soltykhanov, a companion-in-arms of Akhmed Zakaev.
Ali, a brother of Akhmed Zakaev, recorded a new video criticizing his relative in emigration and praising Ramzan Kadyrov as an exceptional person in the history of Chechnya. In the video, Ali Zakaev refers to the opinion of ordinary residents of Chechnya and urges his brother not to criticize the authorities, but to help them correct mistakes.
On November 30, Instagram posted a video message from a father of Khasan Khalitov, another migrant and critic of the Chechen authorities. The resident of Chechnya accused his son Khasan Khalitov of slandering the authorities of the republic and even stated that he wanted to kill him.
This article was originally published on the Russian page of 24/7 Internet agency 'Caucasian Knot' on December 2, 2021 at 06:09 pm MSK. To access the full text of the article, click here.
Source: CK correspondent