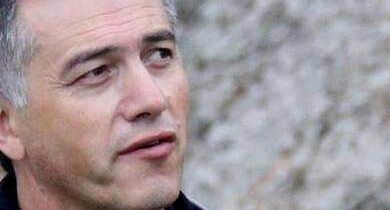 17 December 2021, 02:09
Azerbaijani activist Salekh Rustamov ends his hunger strike
Azerbaijani activist Salekh Rustamov agreed to end his hunger strike on the 41st day, doctor Adil Geibulla reported. Advocates and human rights defenders plan to continue to seek the release of Salekh Rustamov from prison.
The "Caucasian Knot" has reported that on December 15, Salekh Rustamov agreed to supportive treatment. Doctor Adil Geibulla noted that the health state of Salekh Rustamov is relatively stable.
On November 6, Salekh Rustamov, an activist of the Popular Front Party of Azerbaijan, went on a hunger strike in protest against the fact that he was not affected by the amnesty. On December 13, he gave up water.
The activist's condition on the 41st day of the hunger strike became "extremely severe," doctor Adil Geibulla said.
"It would be wrong to bring oneself to death when the protest action received great publicity and partially achieved its goal. Furthermore, activists hold a solidarity hunger strike in Baku. Of course, being an intelligent person, Salekh Rustamov does not want others to suffer because of him. He was greatly concerned about the hunger strike of his brother Talekh Rustamov, who was diagnosed with several chronic diseases," doctor Adil Geibulla said.
Salekh Rustamov's hunger strike provoked a wide public outcry, and human rights organizations in Azerbaijan, the US Department of State and co-rapporteurs of the Parliamentary Assembly of the Council of Europe (PACE) called on the Azerbaijan's authorities to release Salekh Rustamov.
This article was originally published on the Russian page of 24/7 Internet agency 'Caucasian Knot' on December 16, 2021 at 01:55 pm MSK. To access the full text of the article, click here.
Author: Faik Medjid Source: CK correspondent