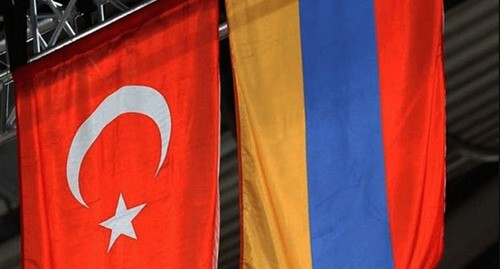 21 December 2021, 08:32
Yerevan analysts doubt prospects for Armenian-Turkish dialogue
Armenia and Turkey have appointed special representatives for normalizing the two countries' mutual relations; their meeting is planned for the near future.
On December 18, Vaan Unanyan, the press secretary of the Armenian Ministry of Foreign Affairs (MFA), announced in his Facebook page that Ruben Rubinyan, the Vice-Speaker of the country's National Assembly (Parliament) was appointed the Armenia's special representative for the dialogue with Turkey. The latter appointed Serdar Kylych, a former Turkish Ambassador to the USA, as its special envoy to normalize relations with Armenia, the "News.am" has reported.
Armen Ashotyan, Deputy Chairman of the Republican Party of Armenia, has expressed doubts about Ruben Rubinyan's professional and human features. "But it makes no difference who will negotiate, if Nikol Pashinyan is the Premier, who betrays our national interests," Mr Ashotyan told the "Caucasian Knot" correspondent.
Arsen Djulfalakyan, a former Armenian MP from the ruling "Civil Contract" Party, has noted in his Facebook page that one should not be surprised at such an "inadequate appointment."
"At least after November 9, 2020, it became clear that Pashinyan had come to power not to defend Armenia's interests. His decisions like this one are caused not by his inadequacy, but by his plan to destroy everything that had somehow worked in our country," Mr Djulfalakyan has stressed.
Tigran Abraamyan, an MP from the opposition faction "I Have the Honour" and a former defence adviser to the President of Nagorno-Karabakh, believes that the most dangerous thing is not in the selection of the negotiator.
"After all, if there is a tsunami at sea, it does not matter at all whether a person who occurred in the epicentre of a disaster can swim or not. The problem is that Armenian authorities are deliberately entering the process in which there is obviously no chance to win, to get a victory," Mr Abraamyan has stated.
This article was originally published on the Russian page of 24/7 Internet agency 'Caucasian Knot' on December 20, 2021 at 09:41 pm MSK. To access the full text of the article, click here.
Author: Armine Martirosyan Source: CK correspondent