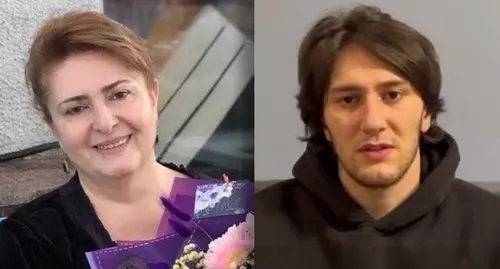 21 January 2022, 13:42
AI calls for release of Abubakar Yangulbaev's mother
Russian authorities should intervene in the situation with the abduction of the mother of human rights defender, Abubakar Yangulbaev; this abduction continued the trend pursued by Chechen leadership of putting pressure on its opponents, the human rights organization Amnesty International (AI) has stated.
The "Caucasian Knot" has reported that on January 20, the "Committee against Torture" (CaT) reported that Zarema Yangulbaeva, the wife of the Russian federal judge, Saidi Yangulbaev, was taken away in an unconscious state by cars with the license plates that indicated Chechnya as the region. The CaT has also suggested that the attack on Abubakar Yangulbaev's parents was a continuation of the story of kidnappings of relatives of Kadyrov's critics.
On December 25, 2021, Abubakar Yangulbaev, a lawyer for the North-Caucasian branch of the CaT, told about the kidnapping of his 37 relatives living in Chechnya. The next day it became known that some of them returned home. On December 28, 2021, employees of the Centre to Combat Extremism (CCE) searched Abubakar Yangulbaev's house in Pyatigorsk. Yangulbaev was then taken to the police, where he was interrogated as a witness in a case of justifying terrorism.
Russian federal authorities must immediately intervene in the situation with the abduction of Zarema Yangulbaeva and put an end to the illegal pressure exerted by Chechen authorities on relatives of their critics, which has already gone beyond the republic's borders, the AI has stated.
"What is happening in Chechnya can hardly be treated other than lawlessness; and now it has spread again outside the republic: this time, Zarema Yangulbaeva, the mother of Abubakar Yangulbaev, a lawyer of the CaT, was abducted in Nizhny Novgorod," The AI quotes Natalia Prilutskaya, its researcher for Russia.
She wondered whether Russian federal authorities would leave unanswered what is happening in Chechnya. "Will they pretend that are unaware about Chechen authorities' attempts to silence their critics by kidnapping their relatives?" says the press release posted on January 20 on the AI's website.
This article was originally published on the Russian page of 24/7 Internet agency 'Caucasian Knot' on January 21, 2022 at 09:45 am MSK. To access the full text of the article, click here.
Author: The Caucasian Knot