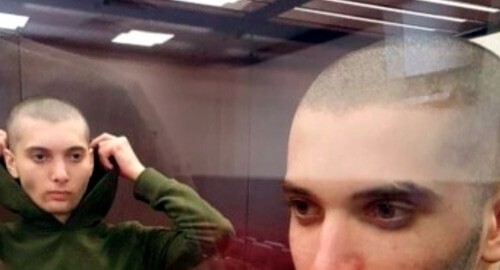 28 January 2022, 00:42
Case against gays Magamadov and Isaev left in Chechnya for consideration
The Supreme Court (SC) of Chechnya refused to consider arguments presented by advocates of brothers Salekh Magamadov and Ismail Isaev concerning the need to transfer their case for consideration to another region of Russia.
The "Caucasian Knot" has reported that the advocates requested to transfer the case to a court in another region, because they do not hope for an unbiased consideration of the case in Chechnya. On December 21, Salekh Magamadov and Ismail Isaev went on a hunger strike in protest against the refusal of the court to transfer the case to another region for consideration. On January 8, the brothers stopped their hunger strike because of the deterioration of their health state and the lack of response from the authorities.
The brothers are accused of aiding a militant from Aslan Byutukaev's grouping. According to the investigators' version, the brothers gave the militant bread, juice, tea, and chocolate. In March 2021, Salekh Magamadov and Ismail Isaev complained about being tortured after their detention. The charge is ridiculous, since the brothers are members of LGBT community and are atheists, but according to the investigators' version, they are supporters of radical Islam, notes Elena Milashina, an observer of the newspaper "Novaya Gazeta".
The advocates mention the reasons why the case should be transferred to another region, including threats of "honour killings" from relatives, the circumstances of the kidnapping of Salekh Magamadov and Ismail Isaev from Nizhny Novgorod, the confidence of Chechen officials that the brothers are guilty, and others.
According to Miron Rozanov, the secretary of the "SOS Crisis Group", during the court hearings "a huge number of procedural rules were violated."
This article was originally published on the Russian page of 24/7 Internet agency 'Caucasian Knot' on January 27, 2022 at 07:03 am MSK. To access the full text of the article, click here.
Source: Caucasian Knot