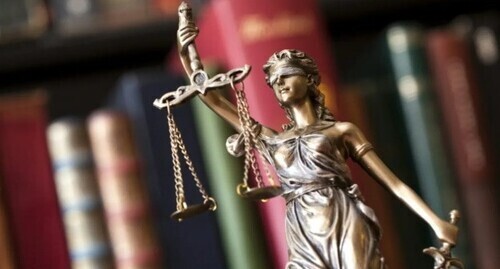 28 March 2022, 11:25
Lawyers dispute about the enforceability of article on discrediting Russian Army
It is impossible to punish a person for a private conversation, Denis Nadein, a lawyer, has commented the court judgement against a resident of Kuban (the Krasnodar Territory), who was fined for discrediting the Russian Armed Forces after his conflict with a man over a sticker with the letter "Z". The law has uncertainties, which are often used as loopholes by law enforcers, lawyers have noted.
The "Caucasian Knot" has reported that Maxim Overin, a resident of the Krasnodar Territory, was fined by 100,000 roubles under the article on discrediting the Russian Armed Forces after his conflict with the owner of the car, on which the letter "Z" was pasted.
A private conversation cannot be a reason for punishment, Denis Nadein, a lawyer, believes.
"The law is formulated in such a way that some words or actions are not enough to apply this article. Public actions or words are needed. Therefore, it seems to me that it's impossible to punish for a private opinion under this article," he told the "Caucasian Knot" correspondent.
"But, unfortunately, the enforcement practice shows that all law enforcers are additionally thinking out what the legislator had meant when adopting the law; and they hold people accountable even in such cases," the lawyer has stressed.
Evgeny Chernousov, a Moscow lawyer, has pointed to the ambiguity of the law wordings. In his opinion, the article fails to provide a clear understanding of who can be held accountable and for what actions or words. According to his version, such uncertainties play the role of loopholes for law enforcement bodies.
This article was originally published on the Russian page of 24/7 Internet agency 'Caucasian Knot' on March 27, 2022 at 07:53 pm MSK. To access the full text of the article, click here.
Author: Roman Kuzhev Source: CK correspondent