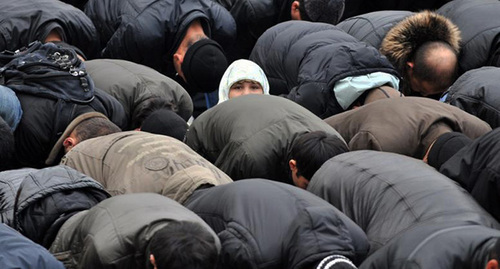 02 April 2022, 08:25
Muftiates of North-Caucasian regions announce Ramadan starting date
The holy month of Ramadan will start in Dagestan, Chechnya, Kabardino-Balkaria and North Ossetia on April 2, the Muftiates have announced.
The "Caucasian Knot" has reported that in 2021, the Muslim holy month of Ramadan began on April 12 and ended on May 13, before the Eid al-Fitr.
Ramadan is the ninth month of the Muslim lunar calendar, the month of fasting (as-saum), spiritual and moral purification, and strengthening of faith and will. During Ramadan, Muslims must abstain from food and drink during daylight hours. During Ramadan, every evening, the cathedral mosques of Northern Caucasus hold collective iftars (breaking the fast), says the reference material of the "Caucasian Knot" about Ramadan.
In a number of regions of Northern Caucasus, including Dagestan, local theologians often declare the start and end of Ramadan on different days from those established by the Russian Spiritual Administration of Muslims (SAM), focusing in this on the appearance of the Moon in the sky.
This article was originally published on the Russian page of 24/7 Internet agency 'Caucasian Knot' on April 1, 2022 at 08:48 pm MSK. To access the full text of the article, click here.
Author: The Caucasian Knot