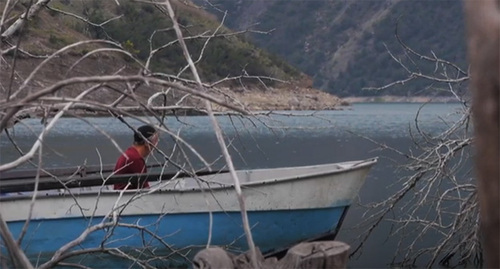 04 April 2022, 23:56
Documentaries about Caucasus from "Artdocfest" programme offered online
Documentaries, the screening of which is cancelled due to the disruption of the "Artdocfest" film festival, are now available online to viewers who have bought tickets to a Moscow cinema, an organizer announces. The list includes three films about residents of Northern Caucasus.
The "Caucasian Knot" has reported that the management office of the "Artdocfest" film festival suspended the event in Russia after festival organizer Vitaly Mansky was doused with paint near the "Oktyabr" cinema before screenings on March 31. The screening of the documentary "Zone of the Flood" prepared by the Human Rights Centre (HRC) "Memorial"* about residents of the Dagestani villages that fell into the flood zone of the Irganai hydroelectric power plant (HPP) was also cancelled.
Most of the films from the "Artdocfest" programme will be shown online, reports Ekaterina Vizgalova, one of the organizers of the film festival.
The film "Don't shoot at the bald man!" uses a rare chronicle of the Chechen wars from the archives of the mothers who were looking for their sons in Chechnya, the website "Artdoc.media" reports.
The documentary "This is happening at our place" reports a story about female circumcision in Northern Caucasus.
Let us remind you that the management office of the "Artdocfest" film festival declared that "the destruction of the film festival occurred before its opening," since the organizers "were constantly subjected to censorship."
In 2021, film director Vitaly Mansky was also attacked on the day of the closure of the "Artdocfest" film festival. Before that, the festival had to cancel the premieres of two films about the Caucasus, including the film "Quiet Voice" telling a story about the fate of a Chechen gay.
* The organization is included by the Russian Ministry of Justice (MoJ) in the register of NCOs performing functions of a foreign agent.
This article was originally published on the Russian page of 24/7 Internet agency 'Caucasian Knot' on April 4, 2022 at 03:25 pm MSK. To access the full text of the article, click here.
Source: CK correspondent