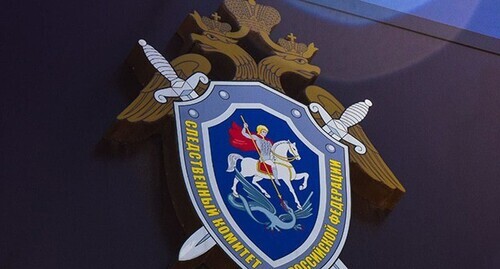 29 April 2022, 14:31
FSB reports prevention of terror act in KChR
According to the Russian FSB (Federal Security Bureau), in the Karachay-Cherkessian Republic (KChR), a supporter of the "Islamic State" (IS)* has been detained who was planning a terror act on a facility of power and law enforcement bodies.
The detainee was preparing a terror act at the direction of some foreign emissary, the FSB has stated. "The suspect was detained in the city of Karachaevsk in preparation for the realization of his criminal plan," the RIA "Novosti" has quoted the FSB's Public Relations Centre (PRC) as stating today. The detainee was arrested for two months, the FSB has added.
He has confessed to plotting a terror act. "I was detained for making homemade explosives and joining the IS*. They found the explosives on me. I had to go and blow them up," the TASS has quoted the detainee as stating today.
At his residence, components used to make a homemade bomb, as well as other materials confirming that he had been preparing a terror act, were found and seized. A criminal case was initiated under articles on preparing a terror act and participation in the activities of a terrorist organization.
The FSB has also posted footage of the detention of the suspected terrorist. The video shows one of the streets of Karachaevsk, then a minibus, from which law enforcers in uniform jump out; they knock a man in civilian clothes down to the ground and search him. After that, the detainee is shown in the apartment that is searched by law enforcers; and when one of the suitcases is opened, some electronic devices, self-tapping screws, plastic bottles with some liquid and other items were found inside.
*By the decision of the Supreme Court of the Russian Federation, the organization was recognized as a terrorist one, and its activities in the territory of Russia are prohibited.
This article was originally published on the Russian page of 24/7 Internet agency 'Caucasian Knot' on April 29, 2022 at 10:52 am MSK. To access the full text of the article, click here.
Author: The Caucasian Knot