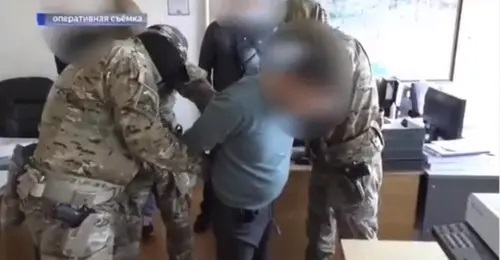 30 April 2022, 11:08
Court in Kalmykia refuses to release Altan Ochirov
The Supreme Court (SC) of Kalmykia has upheld the arrest of Altan Ochirov, an employee of the Elista Mayoralty, charged with spreading fakes about the Russian Army. Ochirov's advocate treats this decision as unjustified.
The "Caucasian Knot" has reported that on April 13, the court arrested Altan Ochirov for two months under a new criminal article on spreading false information about the Russian Armed Forces. According to investigators, Altan Ochirov had run a Telegram channel from his office computer, in which he criticized the actions of Russian militaries in the territory of Ukraine.
The Kalmykia's SC has refused to satisfy the defence's request to change Ochirov's freedom restraint measure to any other form, not related to custody, Igor Koldunov, Altan's advocate, told the "Caucasian Knot" correspondent.
"The appellate instance (the SC) has just duplicated the ruling of the city court, which was based on the suspicion that, being at large, Ochirov could hide from investigators, influence other figurants of the criminal process, destroy material proofs and continue his criminal activities. However, the investigators failed to provide any reliable proofs confirming such intentions on the part of my client. All these arguments are speculative," the advocate has stated.
This article was originally published on the Russian page of 24/7 Internet agency 'Caucasian Knot' on April 29, 2022 at 11:59 pm MSK. To access the full text of the article, click here.
Author: Badma Byurchiyev Source: CK correspondent