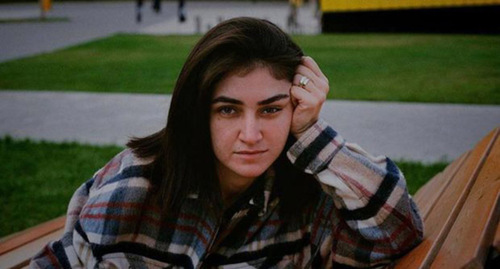 03 May 2022, 18:12
Friends raise money to pay for Insa Lander's housing
There were no grounds to extend the house arrest for the blogger, Insa Lander, from the Kabardino-Balkarian Republic (KBR), Dmitry Zakhvatov, an advocate, has stated. Insa's friends have opened a fundraiser to pay for her rented housing.
The "Caucasian Knot" has reported that Insa Soltan-Khamidova, known as Insa Lander, was detained on December 9, 2021, and placed under house arrest in the KBR on suspicion of assisting terrorism.
Sonya Grese, an Insa's friend is sure that Lander has no contact with terrorists. The advocate has treated law enforcers' interest in Insa's the correspondence dated 2014, on the basis of which she was charged under the article on recruitment.
Sonya Grese said that Insa's friends and her boyfriend opened a fundraiser with which Insa Lander can pay for her rented apartment.
Earlier, Dmitry Zakhvatov, an advocate, said that Lander's case was based on her correspondence in the "VKontakte" social network dated back in 2014 with a certain person whom the blogger allegedly persuaded to take part in the activities of a terrorist organization. Sonya Grese has noted that this is about a man who was convicted on June 29, 2021, for not reporting his acquaintance's participation in the "Islamic State" (IS)* and fined. According to Ms Grese, in that correspondence they talked about religion and actions within it.
This article was originally published on the Russian page of 24/7 Internet agency 'Caucasian Knot' on May 3, 2022 at 03:54 am MSK. To access the full text of the article, click here.
Author: Alexander Stepanov Source: CK correspondent