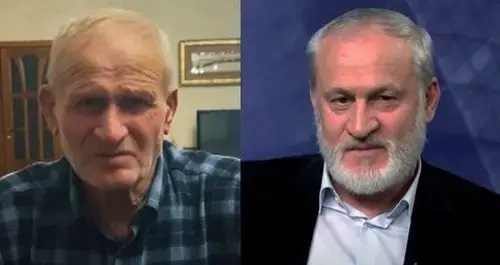 26 May 2022, 22:23
A brother's video message to Akhmed Zakaev staged, Instagram* users believe
Ali Zakaev, a resident of Urus-Martan, was forced to record a video message criticizing his brother living in Great Britain, social media users suggested.
The "Caucasian Knot" has reported that Akhmed Zakaev, who lives in Great Britain, has repeatedly reported about the pressure being exerted on his relatives in Chechnya. So, according to him, on September 26, 2021, Chechen law enforcers detained his relatives for several hours.
On May 25, a video message of Ali Zakaev was posted in particular, in the Instagram* public account "ChP/Chechnya". "Ali Zakaev from Urus-Martan expressed his opinion about the events taking place in Ukraine and the adventures of his younger brother […] Akhmed Zakaev, who organizes street performances in Kiev," the annotation to the video says.
In most comments posted under the video, users suggested that the Ali Zakaev's appeal to his brother seemed to be insincere and forced.
"It's a performance staged by Kadyrov ... If [Ali Zakaev] doesn't speak, [he] will have a problem," user hw__ahmad suggested. "The other day […] they forced Akhmed Zakaev's brother to record this performance, and even independent media reported about that," user chechnya.liberte pointed out.
On May 23, it became known that law enforcers with a videographer came to the Ali Zakaev's home. According to a source close to the situation, they forced Ali Zakaev to make a video, the "Kavkaz.Realii"** reported the same day.
* On March 21, the Tverskoi Court of Moscow banned the activities in Russia of the Meta Company, owning Facebook, Instagram, and WhatsApp, in connection with extremist activities.
**The publication has been included by the Russian Ministry of Justice (MoJ) into the register of the foreign media performing the functions of a foreign agent.
This article was originally published on the Russian page of 24/7 Internet agency 'Caucasian Knot' on May 26, 2022 at 03:25 pm MSK. To access the full text of the article, click here.
Author: The Caucasian Knot