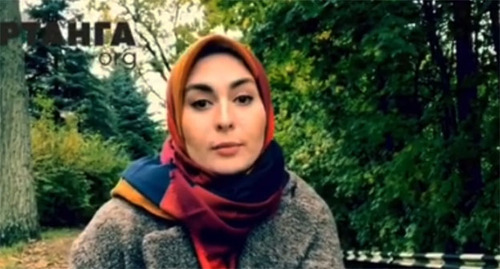 07 June 2022, 21:34
Police search a house of parents of "Fortanga" editor-in-chief in Sunzha
In the morning, the police came to search a house of the parents of Ingush journalist Isabella Evloeva, suspected of disseminating fakes about the Russian armed forces. After the search, the journalist could not contact her parents, as they do not answer calls to their mobile phones, Isabella Evloeva says.
The "Caucasian Knot" has reported that a criminal case has been instituted against Isabella Evloeva, a journalist from Ingushetia, for disseminating false information about the use of the Russian army after she had published a post about the participation of children in a rally in support of the special military operation in Ukraine.
This morning, in Sunzha, the police have searched, the house of the parents of Isabella Evloeva, the editor-in-chief of the "Fortanga". After the search, the Isabella Evloeva's parents do not answer calls to their mobile phones, the journalist herself says.
According to Isabella Evloeva, on June 6, her parents got a notification that a criminal case had been instituted against her.
Today, Isabella Evloeva has written in her Telegram channel that two criminal cases on fakes against the Russian army are already being investigated against her.
This article was originally published on the Russian page of 24/7 Internet agency 'Caucasian Knot' on June 7, 2022 at 04:43 pm MSK. To access the full text of the article, click here.
Author: Roman Kuzhev Source: CK correspondent