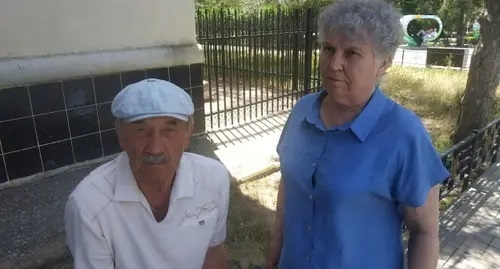 09 June 2022, 14:40
Parents of children-AIDS casualties complain about Kalmyk authorities' indifference
For more than 30 years, authorities have failed to react to requests of parents of children infected with HIV, who later died from AIDS; the victims' parents asked for compensations or monthly benefits.
The "Caucasian Knot" has reported that families of the children who got infected with HIV while at the Republic's Children Hospital in Kalmykia back in 1988 have been futilely demanding compensation for their moral harm for almost a quarter of a century; and in June 2011, they filed a lawsuit with the Elista City Court (ECC). On November 9, 2011, the ECC ruled to recover funds from the hospital as compensations in the amount of 100,000 roubles to each of the seven claimants, while the victims had claimed five million roubles in compensation to each of them. In July 2012, the Presidium of the Supreme Court (SC) of Kalmykia increased the amount of compensation due to each claimant up to 300,000 roubles. The claimants then treated this amount as "a mockery." In total, 74 people were recognized as victims by investigators.
"The parents of the children who died of AIDS are preparing a new written appeal to the republic's leadership with a demand of either lump sum compensations or monthly payments," Ochir Shovgurov, 65, the father of the boy who was HIV-infected at hospital and died in 1998, told the "Caucasian Knot" correspondent. "Our demand haven't changed [...] The authorities should either appoint monthly payments to us, or pay lump sums of 5-10 million roubles to each of us in order to keep us silent," the man has stated.
He has added that he had already expressed his vision of the problem to the head of Kalmykia, Batu Khasikov, at a personal appointment, but the republic's leadership "failed to react in any way" to parents' demands and proposals.
This article was originally published on the Russian page of 24/7 Internet agency 'Caucasian Knot' on June 9, 2022 at 04:47 am MSK. To access the full text of the article, click here.
Author: Badma Byurchiyev Source: CK correspondent