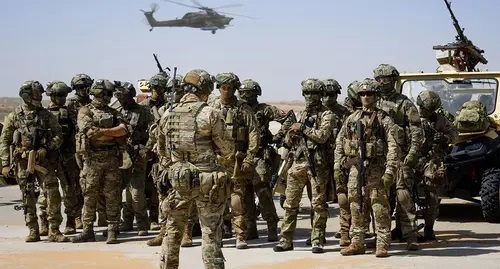 10 June 2022, 13:58
Lawyers explain risks for militaries for refusing to go to Ukraine
For their refusal to go to the special operation in Ukraine, military servicemen, including those from the regions of the North-Caucasian and Southern Federal District (NCFD and SFD), face the risk of being accused of disobeying an order, but the criminal articles on desertion and unauthorized abandonment of a military unit are not applicable in these cases, lawyers have pointed out.
The "Caucasian Knot" has reported that on June 8, the "Mediazona"* reported that among the "Rosgvardiya" (Russian National Guard) fighters, who refused to take part in the special operation in Ukraine, most of them were from the Kabardino-Balkarian Republic (KBR).
For refusing to go on a service trip "to the area where special missions are performed," a serviceman cannot be prosecuted under articles on "desertion" and "arbitrary abandonment of a unit," Maxim Grebenyuk, a lawyer and the founder of the "Military Ombudsman" project, told the "Caucasian Knot" correspondent.
"Here, Article 332 of the Criminal Code of the Russian Federation (failure to fulfil an order) is more applicable. They asked my advise about the cases on unauthorized abandonment of a military unit; such cases exist; but so far, no cases have been opened for non-fulfilling the order [to go to Ukraine] (I don't know anything about such cases). The maximum punishment is placement in a guardhouse for 10 days or dismissal due to a breach of contract," Mr Grebenyuk has explained.
*The outlet is in the register of mass media acting as a foreign agent.
This article was originally published on the Russian page of 24/7 Internet agency 'Caucasian Knot' on June 10, 2022 at 09:12 am MSK. To access the full text of the article, click here.
Author: Alexander Stepanov Source: CK correspondent