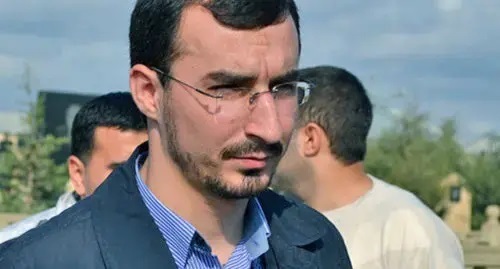 11 June 2022, 08:42
Six prisoners go on hunger strike in support of Bagirzade
Six other believers kept in jails of Azerbaijan have joined the hunger strike declared by Talekh Bagirzade, the leader of the "Muslim Unity" Movement (MUM); in total, now, 11 persons are hunger-striking.
The "Caucasian Knot" has reported that on June 3, Talekh Bagirzade, the convicted MUM leader, went on a hunger strike demanding to punish the law enforcers, who, according to MUM supporters, blasphemed while torturing believers. The MUM members, Abbas Guseinov and Djabbar Djabbarov, as well as the journalist, Polad Aslanov, who are imprisoned in Azerbaijan, began their solidarity hunger strike on June 6. Firudin Zeinalov, convicted within the "Ganja case", and the MUM members, Seifaddin Shirvanov and Djakhad Babakishizade, joined the Bagirzade's hunger strike. On June 9, Djabbar Djabbarov and Polad Aslanov stopped their action.
On June 10, six more prisoners of Colony No. 11 joined the hunger strike, Elchin Gasymov, a deputy chairman of the MUM, has informed. According to his story, they support the demand to punish the officials who had offended Allah.
Mr Gasymov has noted that the hunger-strikers are holding their protest in solidarity with Talekh Bagirzade. "That is, everyone supports Talekh Bagirzade's demand that the state recognizes the fact of insulting the Lord, name these persons, conduct an investigation and impose the punishment that is provided for by the legislation of Azerbaijan. Bagirzade and his supporting hunger-strikers demand no other punishment that goes beyond the Azerbaijani legislation. Moreover, if the persons who had offended Allah repent and admit their blasphemous actions, then there will be no need for any punishment," Mr Gasymov has explained.
This article was originally published on the Russian page of 24/7 Internet agency 'Caucasian Knot' on June 10, 2022 at 08:32 pm MSK. To access the full text of the article, click here.
Author: Faik Medjid Source: CK correspondent