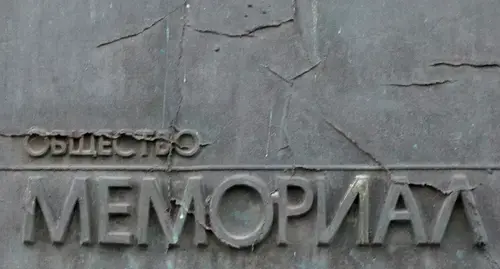 17 June 2022, 17:28
Team of HRC "Memorial"* sets up Human Rights Protection Centre
After the liquidation of the Human Rights Centre (HRC) "Memorial"*, a public organization entitled the Human Rights Protection Centre "Memorial" has been created, human rights defenders have informed.
The "Caucasian Knot" has reported that on April 5, 2022, the appellate instance in Moscow upheld the decision to liquidate the HRC "Memorial"*; and on June 2, the Moscow City Court denied the petition that asked to suspend the liquidation until the decision of the European Court of Human Rights (ECtHR) on the complaint against the law on foreign agents.
The petition asking to postpone the liquidation was filed in connection with the interim measure adopted by the ECtHR, which prescribed to suspend the liquidation of the HRC "Memorial"*. On June 14, the ECtHR recognized the Russian law on foreign agents as inconsistent with the right to the freedom of association and awarded compensations to be paid to 73 Russian NGOs for their suffered moral harm and material damage. However, Russia will not obey this decision of the ECtHR, Dmitry Peskov, the press secretary of the Russian president, has stated.
The new organization will make public the information about significant human rights violations and promote the protection of the rights of victims of gross violations, including political prisoners and vulnerable groups, the Telegram channel of the HRC "Memorial"* has informed.
This article was originally published on the Russian page of 24/7 Internet agency 'Caucasian Knot' on June 17, 2022 at 12:15 pm MSK. To access the full text of the article, click here.
Source: Caucasian Knot