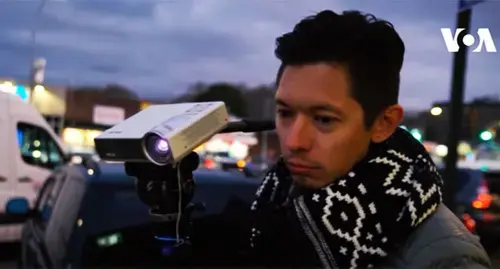 18 June 2022, 13:56
Volgograd painter raises money to pay fines for discrediting army
Within one night, 80,000 roubles were raised to pay the fines imposed for discrediting the army, the painter known as Philippenzo has informed. In his opinion, this is evidence that an initiative civil society has evolved in Russia.
The "Caucasian Knot" has reported that on June 16, the court twice fined Philippenzo, who was accused of discrediting the army, by 40,000 roubles each for drawing an image on a parking wall and posting a photo of the graffiti in a social network.
Fined by 80,000 roubles, Philippenzo raised the required sum overnight. The painter wrote on his Telegram channel that a "civil society has appeared in Russia, proactive and with strong horizontal ties, which knows how to cooperate."
According to his version, they began offering him help with the payment of fines immediately after it became known that protocols had been drawn up against him.
The "Caucasian Knot" has reported that activists in the Volgograd Region are periodically brought to justice for carrying out pacifist actions. Within two months, from March 15 to May 15, local courts issued 17 ruling under this article.
This article was originally published on the Russian page of 24/7 Internet agency 'Caucasian Knot' on June 17, 2022 at 06:53 pm MSK. To access the full text of the article, click here.
Source: CK correspondent