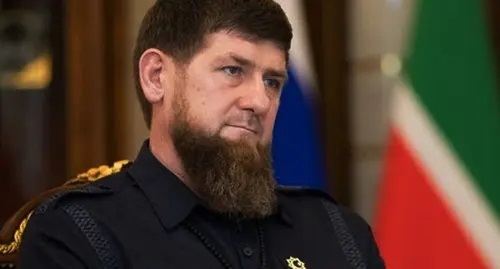 21 June 2022, 22:01
Reproaches against Kazakh leader voiced by Kadyrov point to his special relationship with Kremlin
The Ramzan Kadyrov's statements are aimed primarily at strengthening his own positions in power, political strategist Gleb Pavlovsky believes. When commented on the statements addressed by leader of Chechnya to the president of Kazakhstan, political analyst Andrei Serenko has pointed out that Ramzan Kadyrov is allowed more than any head of a Russian subject and that he can throw in some ideas at a request of Moscow.
The "Caucasian Knot" has reported that on June 18, Ramzan Kadyrov reacted to the statement of the President of Kazakhstan and criticized the leaders of the Collective Security Treaty Organization (CSTO) member countries, who did not express a clear position on the special military operation in Ukraine. The CSTO member countries received support from Russia, in particular, Kazakhstan during the protests in January 2022, and Russia "did not benefit" from the CSTO, the leader of Chechnya stated.
On June 17, President of Kazakhstan Kassym-Jomart Tokayev said that he considered the Donetsk and Lugansk People's Republics (known as DPR and LPR, respectively) recognized by Russia to be quasi-states and would unlikely recognize their independence.
Ramzan Kadyrov could not be instructed by the Kremlin to make any statements, political strategist Gleb Pavlovsky said after the leader of Chechnya condemned the position of the leaders of the CSTO countries. "These are his statements. They fit into his task of general strengthening of his position at the top of the Russian establishment," Gleb Pavlovsky told the "Caucasian Knot" correspondent.
Ramzan Kadyrov enjoys the full confidence of Vladimir Putin, political analyst Andrei Serenko believes. "That is why he is allowed much more than other Russian governors," the political analyst noted.
Depending on the specific situation, Ramzan Kadyrov can both express his personal point of view, or conduct "soil sounding" at a request of Moscow, Andrei Serenko emphasizes.
This article was originally published on the Russian page of 24/7 Internet agency 'Caucasian Knot' on June 21, 2022 at 03:55 pm MSK. To access the full text of the article, click here.
Source: CK correspondent