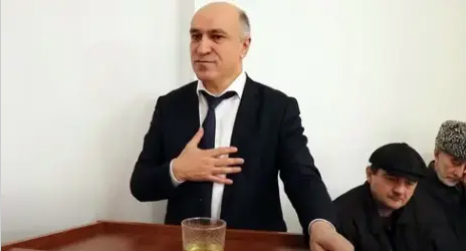 23 June 2022, 13:03
Akhmed Pogorov left in SIZO for three months more
The Stavropol Territorial Court has left Akhmed Pogorov, a co-chairman of the World Congress of Ingush People, in custody until September 25. The judge would not listen to his defence's arguments that he suffers from the coronary heart disease.
The "Caucasian Knot" has reported that Akhmed Pogorov was detained on February 26, 2021, and charged with participation in an extremist community. In late May 2021, the Supreme Court of Kabardino-Balkaria decided to transfer him from the SIZO to house arrest. At home, Pogorov became ill and was hospitalized into the Nazran hospital. However, despite doctors' protests, law enforcers took him from the hospital to Essentuki for investigation and put him to jail.
The prosecution has failed to put forward any motives for extending Pogorov's arrest until September 25, just claiming that he could hide or influence other case figurants, the "Fortanga" Telegram channel quoted Magomed Gagiev, an advocate, as saying on June 22.
The court has ignored the defence's arguments that Pogorov suffers from the coronary heart disease. In the near future, his defence intends to file an appeal against the court's ruling to leave Pogorov in the SIZO (pre-trial prison), the "OVD-Info"* project reported on June 22.
Let us remind you that on March 26, 2019, opponents of the agreement on the Chechen-Ingush border refused to disperse after a sanctioned rally in Magas. Since early April 2019, mass arrests of activists were launched in the republic. Seven leaders of Ingush protest received lengthy sentences for their peaceful protest, at which they tried to prevent the unrests, Russian journalists and political analysts have commented on the latest court's ruling.
*The project has been put by the Russian Ministry of Justice on the list of unregistered public associations acting as a foreign agent.
This article was originally published on the Russian page of 24/7 Internet agency 'Caucasian Knot' on June 23, 2022 at 07:49 am MSK. To access the full text of the article, click here.
Author: The Caucasian Knot