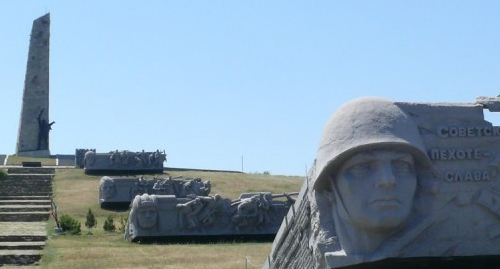 04 July 2022, 11:03
Internet users dispute on attracting students to Donbass restoration
Students from the Volgograd Region have been invited on a paid basis to participate in the restoration of the Saur-Mogila (a monument complex) and territories of Donbass. Internet users dispute about the idea of involving students in these works; some advised to do better in restoration of monuments in the Volgograd Region, while others treat such help to students with earnings as appropriate.
Attracting students to work in the territory of the Donetsk People's Republic (DPR) is carried out jointly with the Russian Ministry of Defence (MoD), the edition V1 writes with reference to Nikolai Kanubrikov, the commander of the student detachment in Volgograd.
In their comments on the website of the V1 edition, Internet users argued about the idea of involving students in reconstruction work in the DPR.
"In the Volgograd Region, over 500 monuments of the Second World War are being extinguished without care. Bureaucrats don't care about that," the user Lasta1948 has noted. "And restore the tractor plant, won't you?" the user Guest has asked.
"In fact, 65,000 (roubles) is a penny, for which (in my personal opinion) it is not worth risking one's life and health. But for those who receive a beggarly scholarship of 1500-2000 roubles a month, this is a lot of money," another commentator has noted.
This article was originally published on the Russian page of 24/7 Internet agency 'Caucasian Knot' on July 3, 2022 at 07:05 pm MSK. To access the full text of the article, click here.
Author: The Caucasian Knot