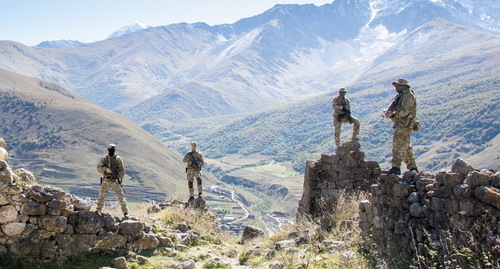 04 July 2022, 18:21
On June 27-July 3, 2022, no one fell victim to armed conflict in Northern Caucasus
During the week of June 27-July 3, 2022, no killed or wounded in the ongoing armed conflict in Northern Caucasus were reported. These are the results of the calculations run by the "Caucasian Knot" based on its own materials and information from other open sources.
For 25 weeks out of 26 in 2022, no casualties of the armed conflict or incidents are reported. In total, since early 2022, one armed incident has been registered with two victims among suspected militants in Dagestan. During the same period of 2021, there were 6 incidents, in which 16 people perished and 10 others were injured.
Every month, quarter, and every year, the "Caucasian Knot" posts statistics with regard to victims of the armed conflict in the regions of the North-Caucasian Federal District (NCFD) in Section "Northern Caucasus: Statistics of Victims".
This article was originally published on the Russian page of 24/7 Internet agency 'Caucasian Knot' on July 4, 2022 at 11:27 am MSK. To access the full text of the article, click here.
Author: The Caucasian Knot