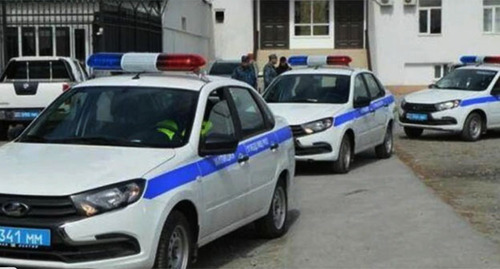 09 August 2022, 23:52
Beating of a resident of Tskhinvali by militaries reminds of Djabiev's case
Azamat Djigkaev, a resident of Tskhinvali, was beaten by special forces fighters. The man has not filed a complaint to the law enforcement bodies, but an investigation into his case is underway.
According to a video posted on the "Bonvaernon" Telegram channel, Azamat Djigkaev was attacked by at least ten people.
"According to participants of the incident, a misunderstanding between the victim and his friends arose at a wedding party in late July. All of them are employees of the special forces of the Ministry of Defence (MoD) of South Ossetia. The victim tried to separate the guys," the Prosecutor's Office explained and added that one of the attackers participated in the beating of Inal Djabiev in 2018.
On February 28, 2018, three law enforcers attacked Inal Djabiev, broke his jaw, and knocked out several of his teeth. Inal Djabiev died on August 28, 2020 after being interrogated in a case on an attempt on the life of the Minister of Internal Affairs of South Ossetia. Inal Djabiev's death caused massive protest actions and a political crisis in South Ossetia: 16 MPs boycotted parliament sessions from autumn 2020 to February 2021. Relatives of Inal Djabiev, dissatisfied with the progress of the investigation, held a round-the-clock protest action in Tskhinvali from December 4, 2020 to February 26, 2021.
Relatives of Azamat Djigkaev were afraid for his life. "He was attacked by 15 people, and his whole face was covered with blood. He is the only son of his mother," said a female relative of the victim.
Azamat Djigkaev participated in the protest action held by the Inal Djabiev's family in the winter of 2020. He is a member of the public organization "Civic Platform", journalist Arzu Mamedova reports in her Telegram channel.
This article was originally published on the Russian page of 24/7 Internet agency 'Caucasian Knot' on August 9, 2022 at 03:25 pm MSK. To access the full text of the article, click here.
Author: Anna Djioyeva Source: СK correspondent