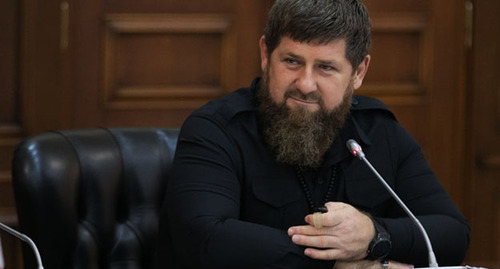 12 September 2022, 10:32
Kadyrov demands to change strategy of special operation in Ukraine
Mistakes were made in the Kharkov direction, and if the strategy of the special military operation is not changed in the near future, it will be necessary to contact the leadership of the Russian Ministry of Defence (MoD) and the country, Ramzan Kadyrov, the head of Chechnya, has stated.
On September 10, the Russian MoD announced regrouping of its troops in the Balakleya and Izyum areas (the Kharkov Region of Ukraine) in order to increase their efforts in the Donetsk direction.
On September 11, Ramzan Kadyrov posted an audio message on his Telegram channel, in which he commented on the situation in the Kharkov Region. He has stated that the above cities, from where the troops were regrouped, "will be returned back."
Kadyrov has noted that he is not a strategist of such a level "as the MoD", but claims that "mistakes had been made."
"If changes in the strategy of the special military operation are not made today or tomorrow, I'll have to contact the leadership of the MoD and Russia in order to explain the situation that really exists there, on the ground. The situation is very interesting," Ramzan Kadyrov has added.
This article was originally published on the Russian page of 24/7 Internet agency 'Caucasian Knot' on September 11, 2022 at 04:53 am MSK. To access the full text of the article, click here.
Author: The Caucasian Knot