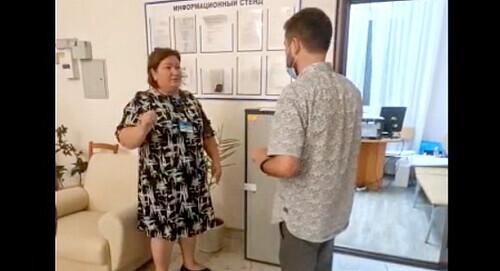 12 September 2022, 10:44
Observers report violations at polling stations in Anapa and Gelendjik
At a polling station in Anapa, commission members did not allow making photos; and ballot stuffing is not ruled out there, observers assert.
The "Caucasian Knot" has reported that on September 9-11, local elections were held in the regions of the North-Caucasian and Southern Federal Districts (NCFD and SFD).
An observer at the Precinct Election Commission (PEC) No. 0277 in Anapa filed a complaint that the commission restricted him from taking photos and videos; it follows from the post placed on September 11 on the "Map of Election Violations" run by the "Golos" (Vote)* movement.
According to another report, an observer there complained about the stuffing of ballot papers.
In Gelendjik, an observer at PEC No. 0921 suggested that the safe had been opened during the night. "In the evening, the safe with election documents was sealed up. In the morning, a part of the safe package was sticking out of it, and a tear-off tape. That is, the safe was opened at night. They didn't let me to see the list and check the truthfulness of the act. That is, elections without observation; the commission doesn't know about the principle of publicity," the report says.
*The movement was entered into the list of unregistered public associations performing the functions of a foreign agent.
This article was originally published on the Russian page of 24/7 Internet agency 'Caucasian Knot' on September 3, 2022 at 11:31 am MSK. To access the full text of the article, click here.
Author: The Caucasian Knot