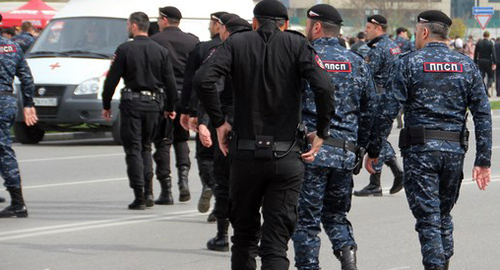 22 September 2022, 11:52
Eyewitnesses report details of suppressing rally against mobilization in Grozny
In Grozny, law enforcers have stopped a protest held by the mothers who responded to the call to come out to protest against mobilization; and the women who travelled to the rally from the Shali District were detained on the way.
The "Caucasian Knot" has reported that on September 21, a woman's audio message was circulated among Chechen WhatsApp users calling on mothers to gather for a rally against sending their sons to Ukraine. Ramzan Kadyrov confirmed that "some 15-20 women came out to the rally" in Grozny. He blamed the mobilization opponents as people's enemies, suggesting that the husbands of the protesting women be sent to Ukraine.
According to Malika, a resident of Grozny, policemen put all the protesting women into cars and took them away somewhere.
"Apparently, those gathered hoped that their presence at the main shrine of the city – the Mosque "Heart of Chechnya" – would force authorities to pay attention to this problem," the woman has suggested.
According to the principal of one of schools in Chechnya, a rally against the participation of local residents in the military operation was held in Chechnya for the first time. "This is the pain and hopelessness of our women, the hope to save the lives of their children," said the principal.
Let us remind you that on September 21, in Krasnodar, according to human rights defenders, 14 people were detained at a protest action against the partial mobilization.
A protest action was also held in Volgograd, where law enforcers detained eight protesters.
This article was originally published on the Russian page of 24/7 Internet agency 'Caucasian Knot' on September 22, 2022 at 06:34 am MSK. To access the full text of the article, click here.
Source: CK correspondent