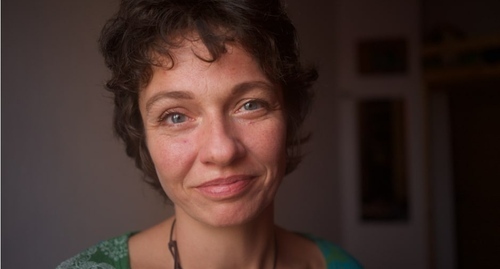 03 October 2022, 17:02
After arrest, journalist Vishnevetskaya leaves Dagestan
Yulia Vishnevetskaya, a Radio Liberty* correspondent, who was detained in Makhachkala at the venue of anti-mobilization protests, has served her five-day arrest and left the republic.
The "Caucasian Knot" has reported that on September 26, Yulia Vishnevetskaya was detained at the protest venue, while she was performing an editorial assignment there. On September 30, the Supreme Court of Dagestan upheld the decision to arrest Vishnevetskaya, while disregarding her defence's statement that the protocol on an administrative offense was falsified.
The protocol was "roughly corrected" after signing, the "Chernovik" portal quotes Marina Dubrovina, an advocate, as stating.
After on September 27, the court sentenced Vishnevetskaya to five days of arrest, her family and colleagues could not contact her until the evening of September 28, Vitaly Leibin, the editor-in-chief of the "Russian Reporter" magazine, has stated.
On September 28, Mr Leibin said that Vishnevetskaya was in Dagestan on an editorial assignment – she was filming a report about a school in the village of Sogratl. According to his story, she returned to Makhachkala before her arrest and paid attention to the protest underway in the city centre. "But the rally was coming to an end; she went to a cafe, where she was detained," the "Lenta.ru" quotes Vitaly Leibin as saying.
Let us remind you that on September 25 and 26, large-scale anti-mobilization actions were held in Makhachkala; they ended in mass detentions. Law enforcers also detained the journalists who covered the protests.
On September 25, Murad Muradov**, a "Caucasian Knot" correspondent, was detained at the protest venue in Makhachkala. On September 29, his defence managed to convince the court that Muradov was doing his reporter work in the square; and the judge dismissed the case against him.
This article was originally published on the Russian page of 24/7 Internet agency 'Caucasian Knot' on October 2, 2022 at 10:25 am MSK. To access the full text of the article, click here.
Source: Caucasian Knot