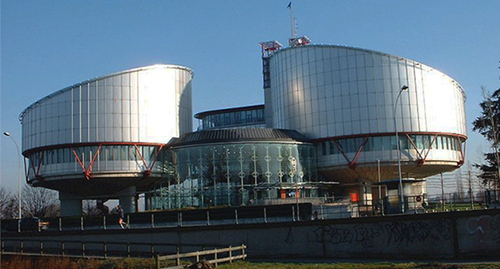 05 October 2022, 15:02
ECtHR obliges Russia to pay compensation in cases on domestic violence in Dagestan and Chechnya
The European Court of Human Rights (ECtHR) considered the investigation by the Russian law enforcement bodies of cases on domestic violence ineffective. The ECtHR awarded a woman from a Dagestani village the compensation of 10,000 euros in connection with beatings by her former husband and death threats. Compensation of 3210 euros has been awarded to a woman from Belarus who complained of being beaten by her husband in Chechnya.
The "Caucasian Knot" has reported that cases of domestic violence are not uncommon in the Caucasus, but not everyone is ready to talk about it, much less decide to run away from home. According to Svetlana Anokhina and Saida Sirazhudinova, breaking up with families and running away from home is often the only way for young women to save their lives.
The ECtHR ruled on the complaints filed by 15 women from Russia who in 2019-2021 reported ineffective investigations into cases on domestic violence. Among those who received compensation are women from Moscow, Saint Petersburg, Dagestan, Astrakhan, and other regions of Russia, as well as a woman from Belarus, who was subjected to violence in Chechnya.
Gulli Kazanbieva, a resident of Dagestan from the Novokuli village, has been subjected to violence by her husband since 2015. At least two incidents were reported to the police, but law enforcers did not intervene. In September 2019, the former husband beat Gulli Kazanbieva severely. In October 2020, he was sentenced to one year and one month of imprisonment. Meanwhile, the man continued to threaten Gulli Kazanbieva.
Since August 2020, a former partner of Astrakhan resident Elizaveta Shumilova has been harassing her, threatening to throw acid at her. However, the police have refused to investigate the case because the threats were not real enough.
After her husband abducted their newborn child, Olga Kurkakhanova, a resident of Belarus, had to move to Chechnya to visit the child. During those visits, her husband was insulting Olga Kurkakhanova and using violence against her.
Even when it comes to physical violence, the criminal law in Russia requires injuries to reach a high threshold of severity in order to result in state prosecution, lawyer Pavel Chikov notes.
This article was originally published on the Russian page of 24/7 Internet agency 'Caucasian Knot' on October 4, 2022 at 02:54 pm MSK. To access the full text of the article, click here.