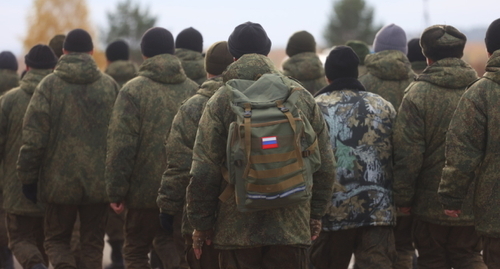 26 October 2022, 15:37
Investigators got interested in Kuban believers' refusal to take part in the SMO
Two villagers, mobilized in Kuban (the Krasnodar Territory) and sent to a military unit in the Stavropol Territory, have refused to take part in the special military operation (SMO) because of their religious beliefs; and investigators are looking for a criminal offense in this refusal, Pavel Chikov, a human rights defender, has informed.
The "Caucasian Knot" has reported that attempts had been recorded in Southern Russia to mobilize people who, due to their age or health condition, should not be sent to the SMO zone.
The Investigating Committee of the Russian Federation (ICRF) is conducting an inquiry under the new article into the refusal of two evangelists from the Krasnodar Territory to take part in hostilities, Pavel Chikov, the head of the "Agora" human rights group, has reported.
Sergey Tarasov and Maxim Drozdov, two parishioners of the "Church of the Holy Trinity of Christians of Evangelical Faith", were mobilized on September 24 from the village of Kanevskaya, Mr Chikov wrote in his Telegram channel. "For more than a month, they have been in a military unit in Budyonnovsk. They wrote reports to their commander about their refusal to participate in the SMO for religious reasons," the channel says.
This article was originally published on the Russian page of 24/7 Internet agency 'Caucasian Knot' on October 26, 2022 at 10:21 am MSK. To access the full text of the article, click here.
Source: Caucasian Knot