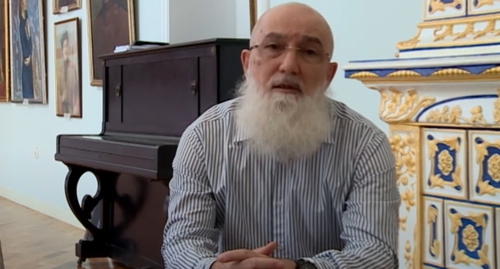 02 December 2022, 22:10
Ex-deputy director of Dagestani National Museum reports search of his home
After conducting a search, law enforcers took away a phone and a computer with valuable historical materials, Hadji-Murad Donogo, a former deputy director of the Dagestani National Museum, has stated.
On June 1, it became known that Donogo was forced to leave his post after the Association of Special Forces Veterans sent a complaint against him to Sergey Melikov, the head of Dagestan; in the complaint the accused the historian of nationalism.
The complaint said that Donogo took part in Turkey, Georgia and Azerbaijan in conferences held by organizations that pursue an anti-Russian policy and "promote separatism in Northern Caucasus." The veterans also stated that his scientific works "are aimed at exacerbating interethnic relations and weakening the state." In his turn, Hadji-Murad Donogo has suggested that his dismissal was due to his writings and speeches, in which he expressed a viewpoint that was not inline with the official history.
He has noted that the last conference he attended was "6-7 years ago" and lamented the ongoing pressure on him.
Hadji-Murad Donogo is a Caucasian scholar, Doctor of Historical Sciences, author of many books, including about the Caucasian War and Imam Shamil. In 2019, Donogo's book about the eldest son of Imam Shamil was published in Makhachkala.
This article was originally published on the Russian page of 24/7 Internet agency 'Caucasian Knot' on December 2, 2022 at 10:52 am MSK. To access the full text of the article, click here.
Source: Caucasian Knot